"Atinder helped me to sell my Townhouse in Guildford at the highest neighbourhood price, and I was of course working with him while purchasing my next property in South Surrey. Very professional and highly recommended!"
"We are a Marathi family, and we're really impressed with the way Atinder explained to us everything in the transaction. It was a lot more than just buying a house for us, because of the deficiencies, that needed to be fixed by the sellers before handing over the possession. Atinder helped us all the way up to handing us over the keys, and we would highly recommend using his services and Real Estate expertise."
                                                                               -Geetanjaly and Vitthal Batule 
"I am thankful for the skills that Atinder showed to help me get my first house (condo) in Canada in a multiple offer situation. His service and dealing is highly impressive. Will definitely use and recommend his services in the future as well."
                                                                                     -Amrinder Singh
.
"We highly recommend Atinder as he helped us buy a house in Newton neighbourhood at a great price in multiple offers. His negotiating skills and knowledge of the local market is amazing. He is a definitely go-to person for any Real Estate needs."
                                                                        -Puneet and Sagan Saraon
"We have been fortunate to be blessed with Atinder as our Realtor. We have bought our 2nd property in less than 6 months from him, and couldn't be happier, as he has helped us move into our most desirable neighbourhood. Highly recommended."
                                                                   -Maninder & Jaswinder Dhaliwal
I am super impressed and equally thankful to Atinder who helped us sell our rancher in Bridgeview for a record price in just a day. His knowledge about what he does and negotiation skills are amazing. We will definitely be working with him searching for our new home. We would highly recommend working with him for all your real estate needs.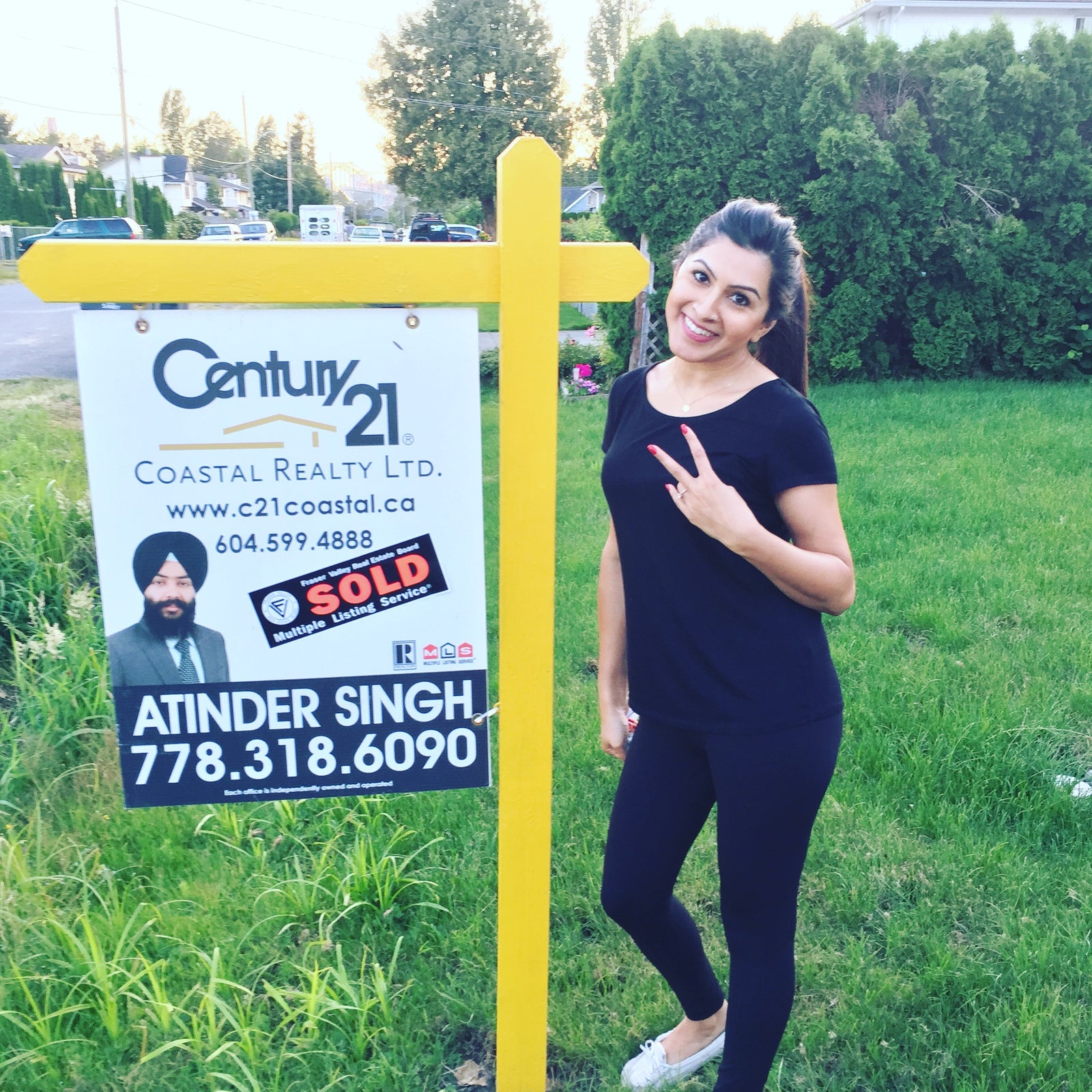 - Pawan & Rajveer
"I originally met Atinder at an open house as my parents were looking for a new lot to build a home for themselves. I myself was also in the market for an investment property so we got to talking and he asked me what I was looking for. He had a very humble and calm demeanour and he presented well and so we kept in touch
It was my first time going through the process and when I did find an ideal property Atinder was there to answer all of my questions related to the purchase and ensured due diligence was done on the home. He provided me a comparative market analysis so I had a good idea of what to go in at as an offer. He didn't pressure me or mention anything on the price point... instead he gave me everything needed to make a informed decision myself...I liked that aspect a lot
He managed to get my offer closed even though there was another offer higher than mine. He answered all of my post purchase questions and even met me on the road to give me the keys for the property. I had an excellent experience as everything went smoothly and he even followed up after the sale a few times
You should use Atinder if you're in the market I would highly recommend him"
 - Gagan Klair
"Our heartiest thanks and good wishes to Atinder for the good work he did to get us our first home in Canada. We are new to Canada, and of course first time home buyers with a lot of questions. Atinder not only listened to us, but also walked us out of a lot of complications during our purchase. We would highly recommend using him for any Real estate purchase or sale. His immense knowledge, expertise and service are a great asset for anyone working with him."
                                                           - Maninder Singh & Ramandeep Kaur
"Being in the cabinets business, I was friends with many Realtors, but just met Atinder out of nowhere in the street where he listed and sold my neighbour's home. I loved the way he explained things, and his service was better than I expected. He bought me a great deal in this hot market, and I would definitely recommend using him for any Real Estate need."
                                                                                             - Jas Dhaliwal
"We got Atinder's reference from a mutual friend who was one of his satisfied clients. We are undoubtedly satisfied with the service and hard work done by him to help us find our home, and we would definitely recommend him." 
                                                                                      - Varinder & Jaspreet
"I knew Atinder from some time through his brother but never saw his professional side, before asking him to help me and my family find our first home. We had great words of appreciation for Atinder by one of my friend Sonny, and that even pushed me more to work with him. He bought us a great deal in this crazy market, and we knew right away that we were 15K - 20K ahead of the market, buying what we loved at our first sight. He is indeed a very professional, honest and reliable Realtor."
                                                                          -Niranjan and Arvinder Kang
"I was referred to Atinder by my ve

ry good friend, and I couldn't thank him enough to introduce someone like him. He not only helped us get what we wanted but never turned down our curiosity of being the first time home buyers and write ridiculous offers for us with a smile. He understood and guided us in a great way and a definite role model Realtor for First Time Buyers." 


                                                                           - Sona and Sonny Sekhon
"Out of all the other people who wanted to sell our house, we went with Atinder and couldn't be more happier for the results that he has produced for us. We are almost family and looking into his service and professionalism, Atinder is going to be at our side when we buy our home now."

                                                                             - Paddy and Wade Felton
"Atinder was able to sell this property for a great price looking into the fact that, what we were asking was getting expired time and again for two years in a row. Being a Realtor myself, I thought of testing Atinder for my property, and it paid off."
                                                                         - Charanjit and Balbir Gellon
"Thank you Atinder for helping us step into our own lovely Townhouse. You worked very hard to find us something in our budget still meeting our needs." 
                                                                                               - Julie & David

"You have been very informative, detailed and professional selling my house. I never knew before that my basement and Garage are unauthorized. But you didn't only pulled out other information on my bare land strata property, but also advised me taking advantage of the market at the right time and the right way."
                                                                                                    - Lisa Huynh
"Thanks, Atinder for helping me getting this property adjoining my commercial property for such a good price in this busy market, that too in multiple offer situations."
                                                                                                 - Balbir Gellon
"Thanks to you and your friend who helped me sell my house at my price without even listing it in the market."
                                                                                             -Bhupinder Johal